For the reports that have a report processor - Pending Reports and Ready to View sections - reports in the Ready to View table can be pinned and renamed.
A feature like this may be useful when running a "final" report that you want to keep and refer back to in the future. Once the reports you want to keep are pinned, then you can easily clean up and remove all other reports from that table.
Here's how to pin and rename reports.
STEP 1: SELECT REPORT ON REPORTS PAGE
In this example, we'll use the APR.
STEP 2: CHOOSE THE REPORT TO PIN AND RENAME

Step 3: UPDATE AND PIN THE REPORT
Step 4: UPDATES HAVE BEEN MADE
Pinned reports will automatically show at the top of the table.
State Accounts: Send your report to another user
An additional feature in the State Account only is the ability to send another state user a report.
In the update pop-up, there is an additional field to select the state user to share the report with.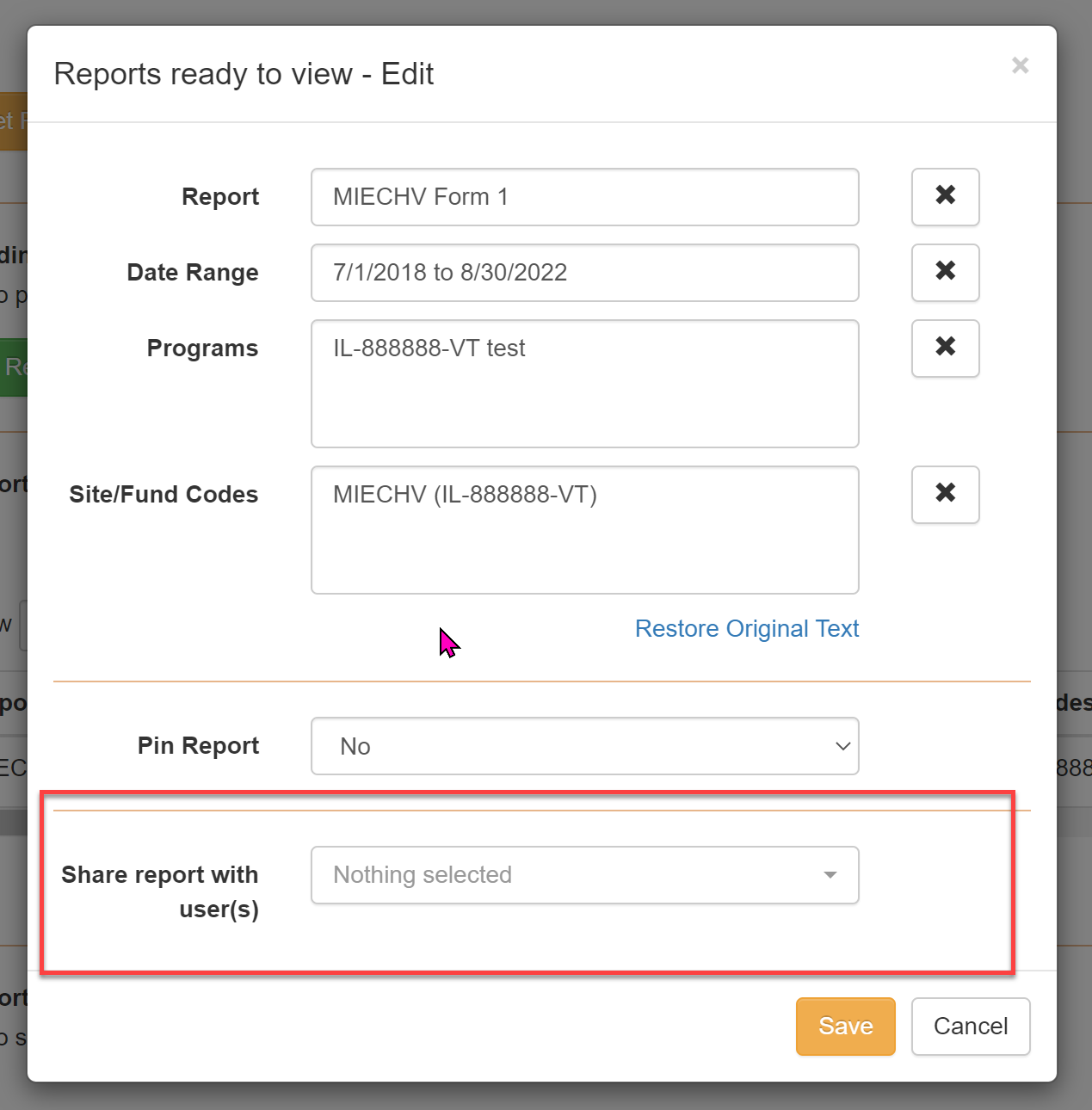 Choose the user and and save. The user will be able to login and see this report in the Shared Reports section.