How to enter and manage Transition Plan for HFA programs.
1. Go to the Family > Goals/Plan section
2. Enter the Transition Plan information
If the Family wants to work on a transition plan = Yes, then the middle text areas will appear. If NO, then those items will not show.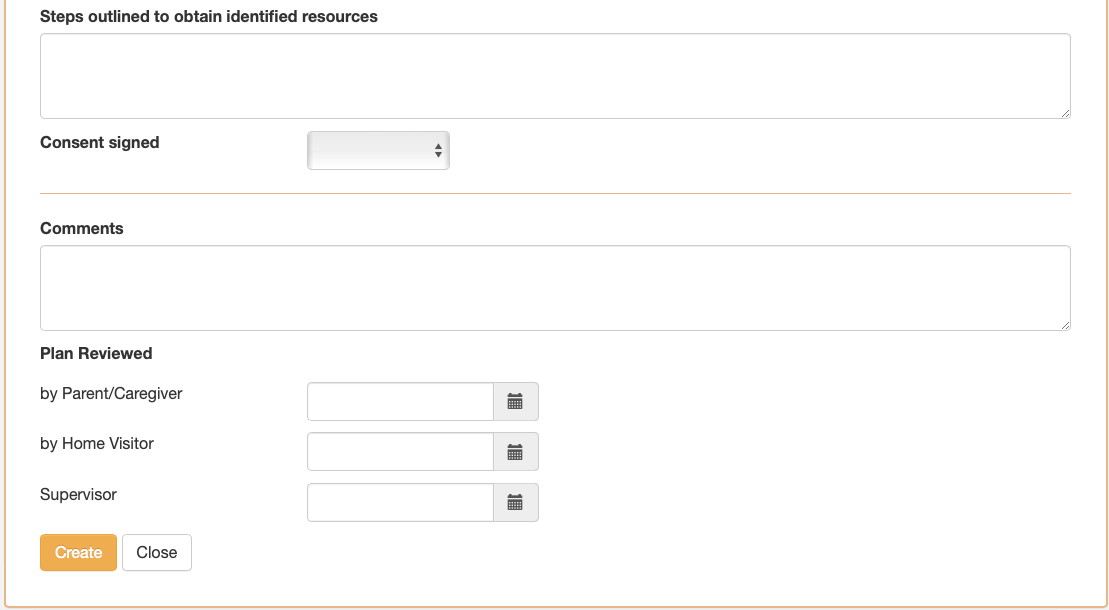 3. Manage Transition Plan from Goals/Plans page
Click on the edit pencil to open the plan, add more notes or add Resource Connections related to the Transition Plan.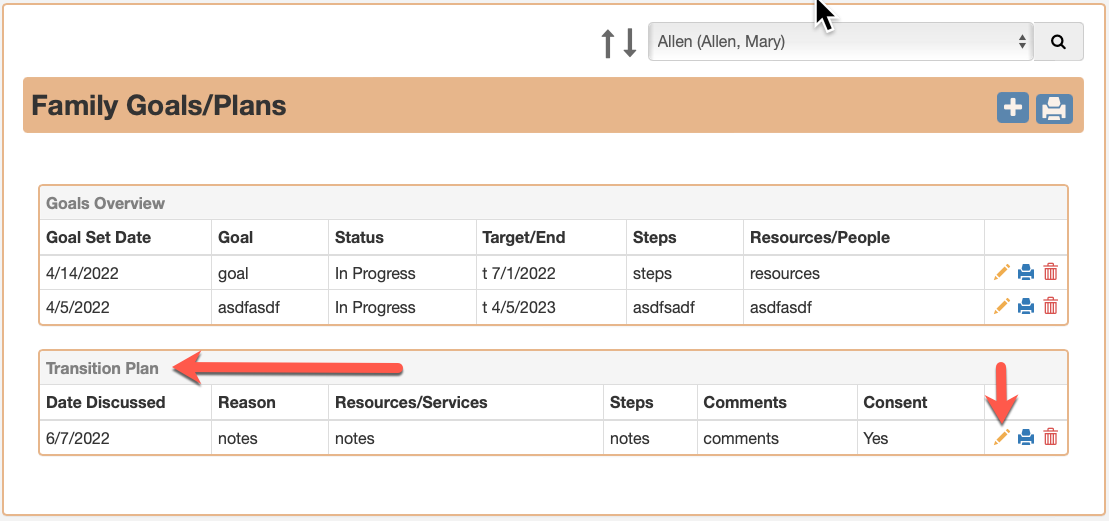 4. Resource Connections
Resource Connections can be indicated as related to a Transition Plan. Here's how.
FIRST - There has to be a Transition Plan.
Open the Transition Plan and create a Family Resource Connection. Note: Screening Resource Connections cannot be created from the Transition Plan.
Entering Resource Connections from other areas in Visit Tracker
When creating a family Resource Connection record or Screening Connection, mark YES for Add to Transition Plan?
These connections will also show on the transition plan
For any existing Resource Connections prior to the creation of the Transition Plan, you can update the connection as well and mark YES to show on the Transition Plan.
All connections marked YES, will show on that Transition Plan