Step-by-step article to record an HFA Service Plan.
1. Be sure the FROG is turned on
The Service Plan will not appear in the Family section unless the FROG is turned on in SETUP > ASSESSMENTS.
Note: Only the Main Admin and those granted permission by the Main Admin can access SETUP > ASSESSMENTS.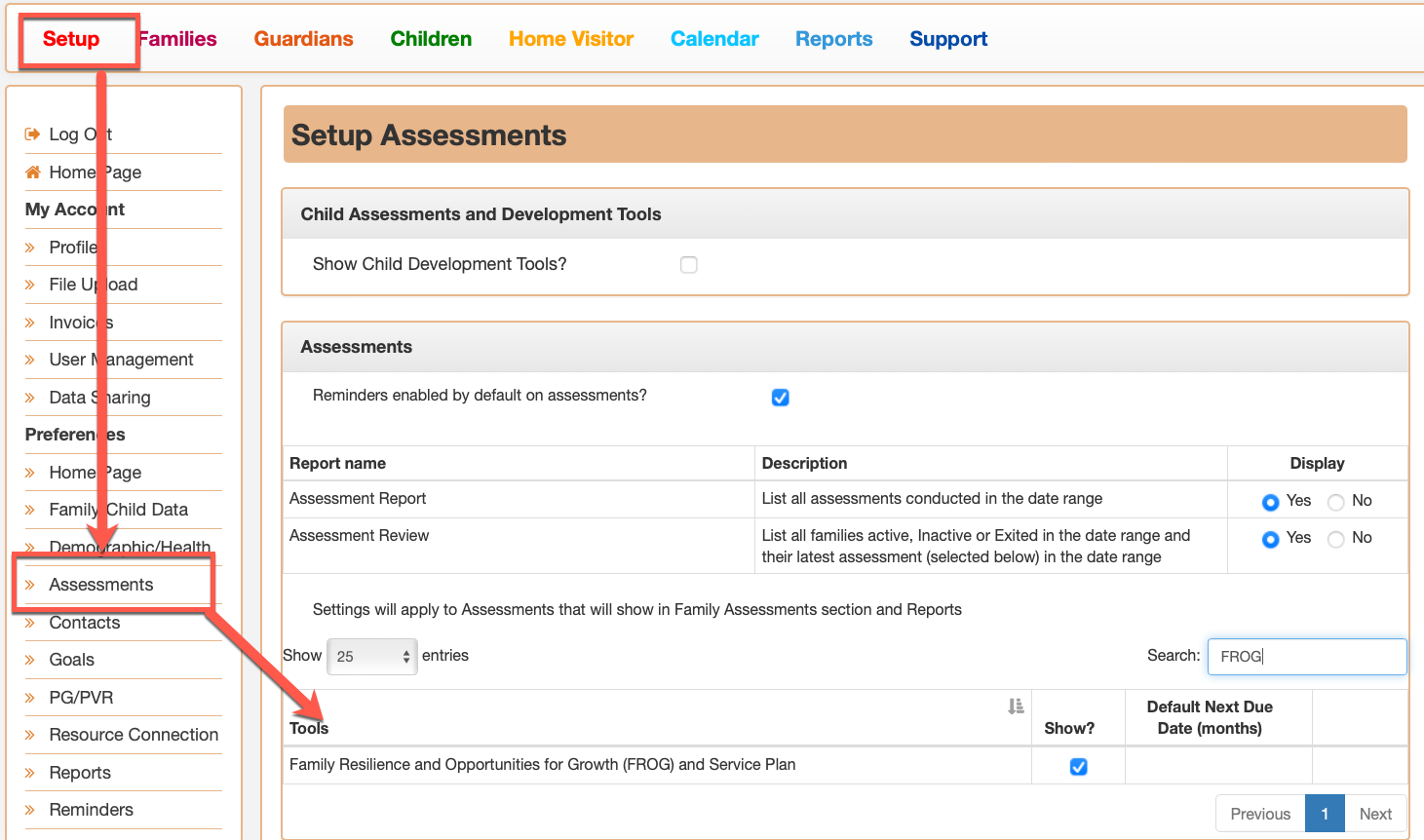 2. Navigate to the family and select Service Plan
In the Service Plan section, you can manage - add and edit - Service Plan records.
RULE: There must be a FROG in the family's assessment history to enter a Service Plan
3. Create a Service Plan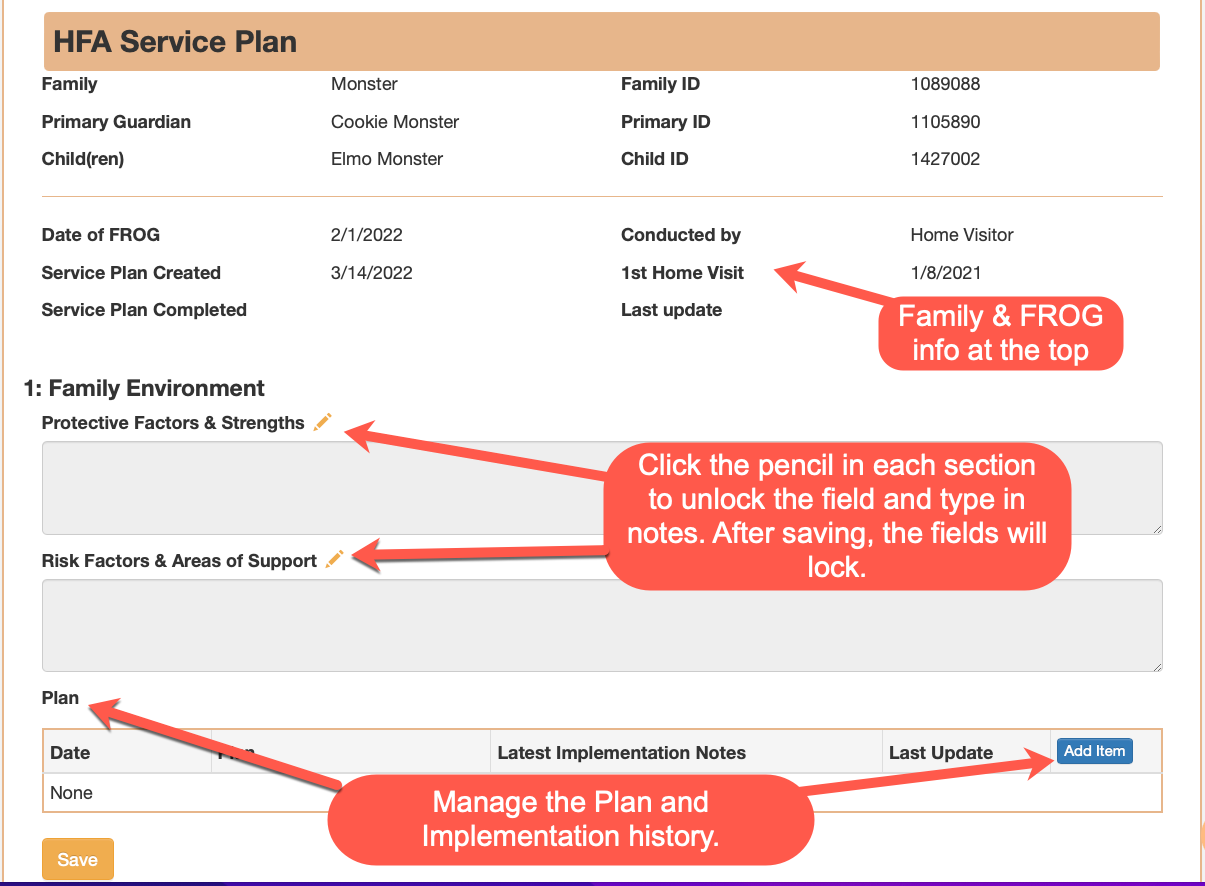 Keep scrolling through all the sections.
A little more about SETUP options
The Goals and Resource Connections tables at the bottom can be turned on/off from the SETUP section.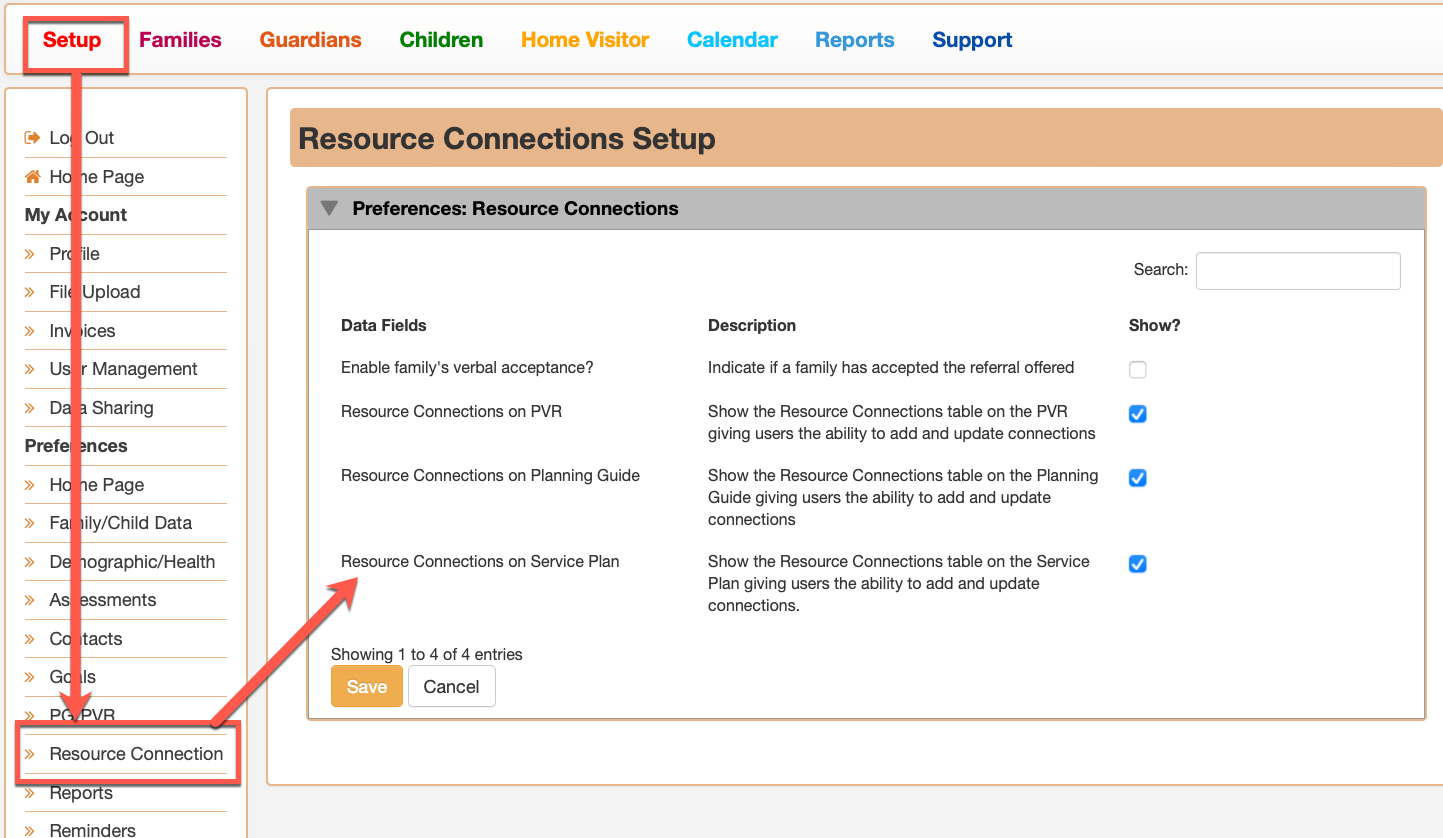 Reports
Service Plan completion columns have been added to the FROG Assessment report.