Step-by-step instruction on setting Reminder Rules
Notes:
Only the Main Admin and users with Reminder permissions can access this section.
The admin can also manage when Reminders show on the Home Page (view article).
STEP 1: Go to SETUP > REMINDERS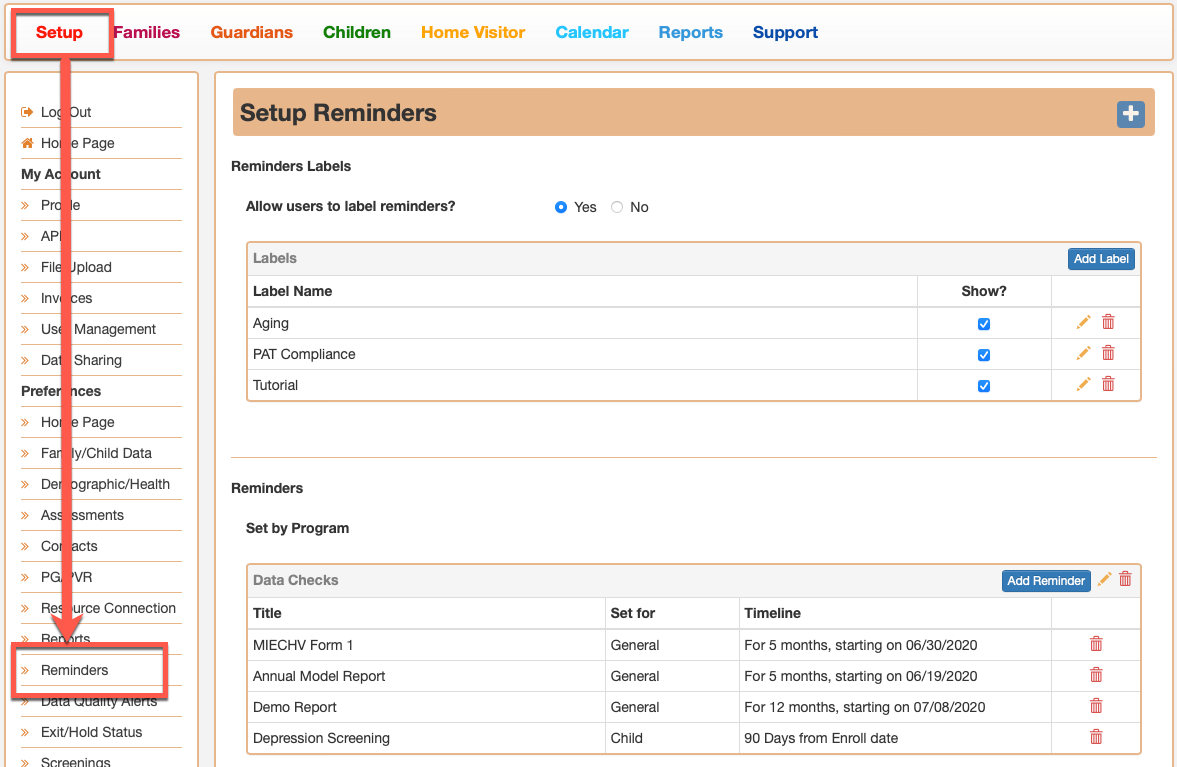 STEP 2: Click on "+" to add a new Reminder Category
Creating a Reminder Category will allow you to group Reminder Rules. For example, you may create a Reminder Category called "Child Developmental Screenings" and add reminders for each developmental screening needed by age of the child.
You can also have the category be listed as a label too. Labels can help you decide which reminders you want to view in the Reminders management page located in the Calendar section.
Labels can also be created separately. When home visitors are creating individual Reminders for their families and children, they'll be to add these labels to the reminder.

STEP 3: Add Reminder Rules to the Category
Reminder Rules can be set for Families, Children or General. In this example, we're setting Reminder Rules for children
The reminder rule is added to the Developmental Screening list of rules.
IMPORTANT
Reminder Rules will only be generated for those family and children that quality for the reminder. Once reminder rules have been created, reminders will be automatically generated. There is no editing or undo once they are created. Reminders that have been created can be managed from Calendar > Reminders