Manage users and permissions
Go to SETUP > USER MANAGEMENT
Grant a home visitor Helper Admin permissions
To give a home visitor the ability to enter data for all families and children in the program, click on the Permissions "+" button for a user whose Access Level = E.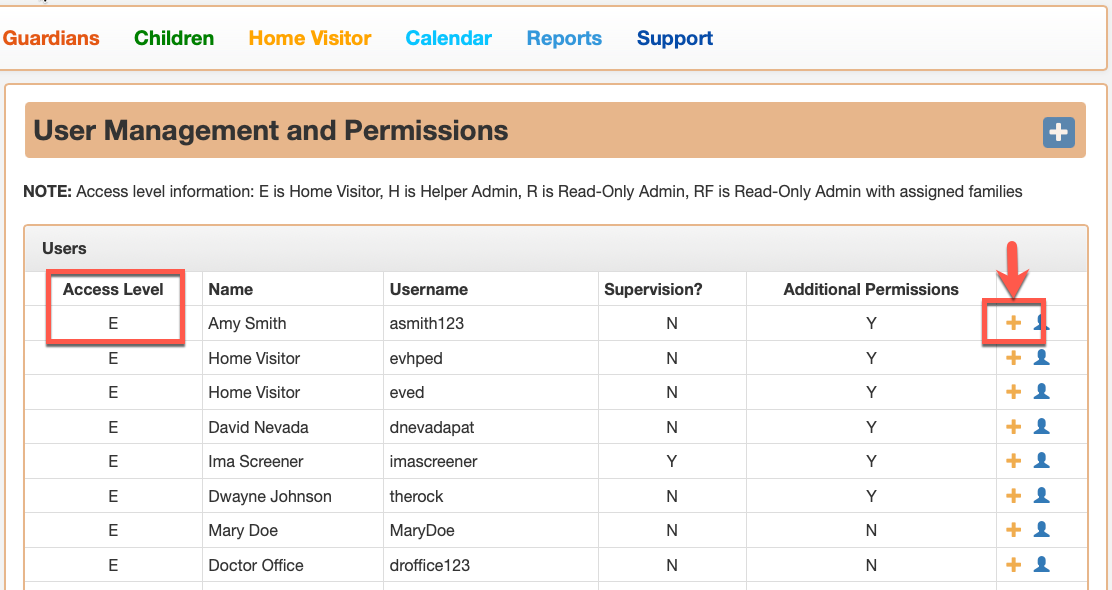 Check "Full Access - Data Entry" and Save.
Additional Permissions
The Main Admin is the only user that has complete access to all features in the account by default.
The Main Admin has the ability to give other Helper Admins and Home Visitors access to any and all features in the Visit Tracker account as well.
Click on in the Permissions "+" button for any user in the table.
Check the item(s) you wish to give the user access to.