When you renewal invoice is generated, it based on your current subscription level. If your program has reduced its numbers of users or needs to increase its number of users, here are step-by-step instructions on updating your invoice.
STEP 1: Go to the Invoices section of your account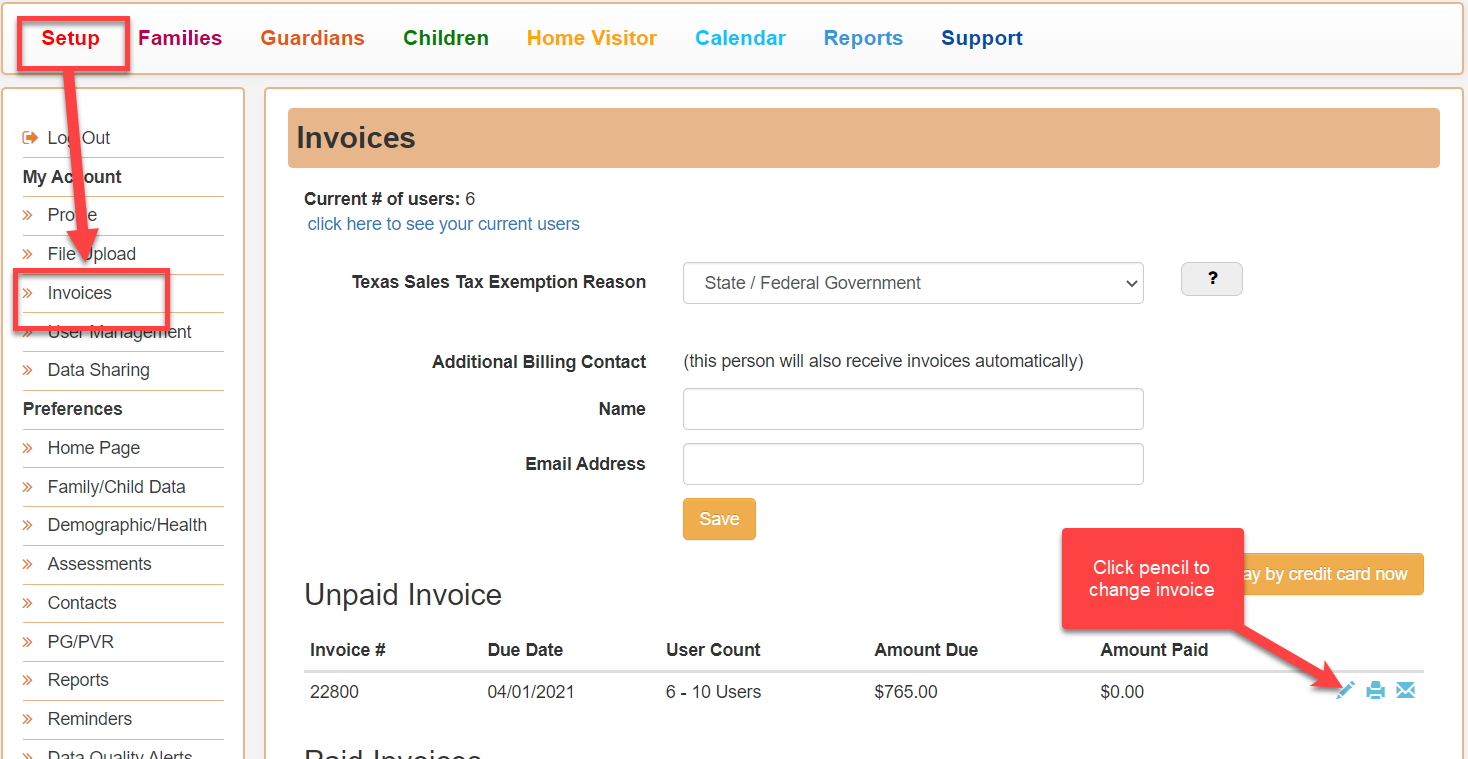 STEP 2: Click the edit pencil (shown above) and update the Users Count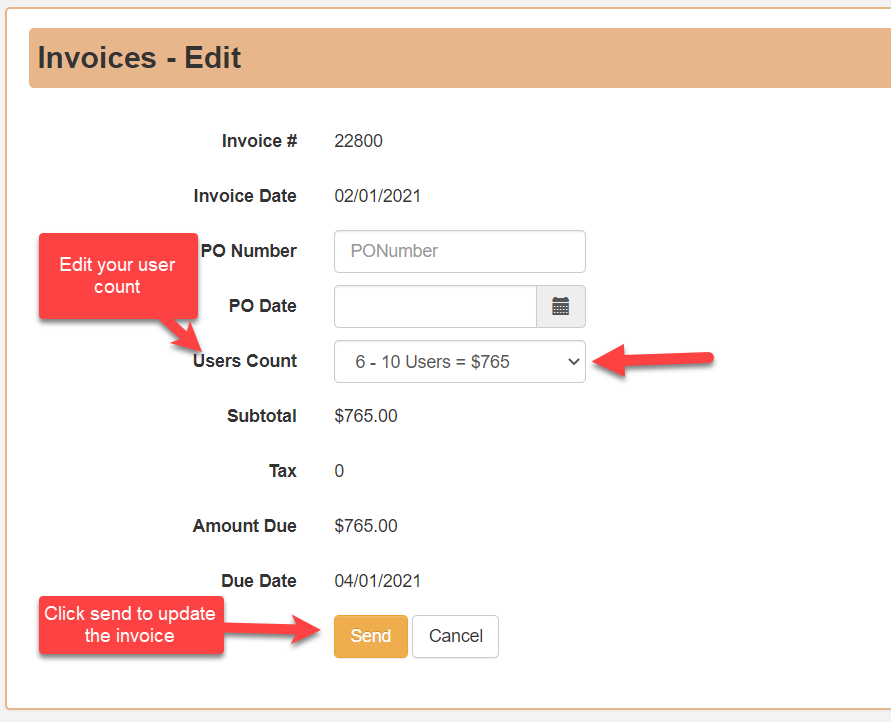 Your invoice is updated!