If your program administers any of the Child Development Assessments listed in the PAT Data In Motion manual, you can turn that section on and record those assessments in Visit Tracker.
To set up the Child Development Assessments, go to the SETUP > PREFERENCES > CHILD ASSESSMENTS AND DEVELOPMENT TOOLS section.
Open up the CHILD ASSESSMENTS AND DEVELOPMENT TOOLS section.
Select YES to SHOW CHILD DEVELOPMENT TOOLS?
Choose the assessment(s) your program uses and select YES.
In the CHILDREN section, select the child you are recording the assessment for and click the ASSESSMENTS link. Here you can:
Add a new Development Assessment by clicking the "+" add button.
View Development Assessments already recorded.
View any Family Assessments where this child has been selected on the assessment tool. Clicking the FAMILY ASSESSMENTS link will take you to the family's ASSESSMENTS section.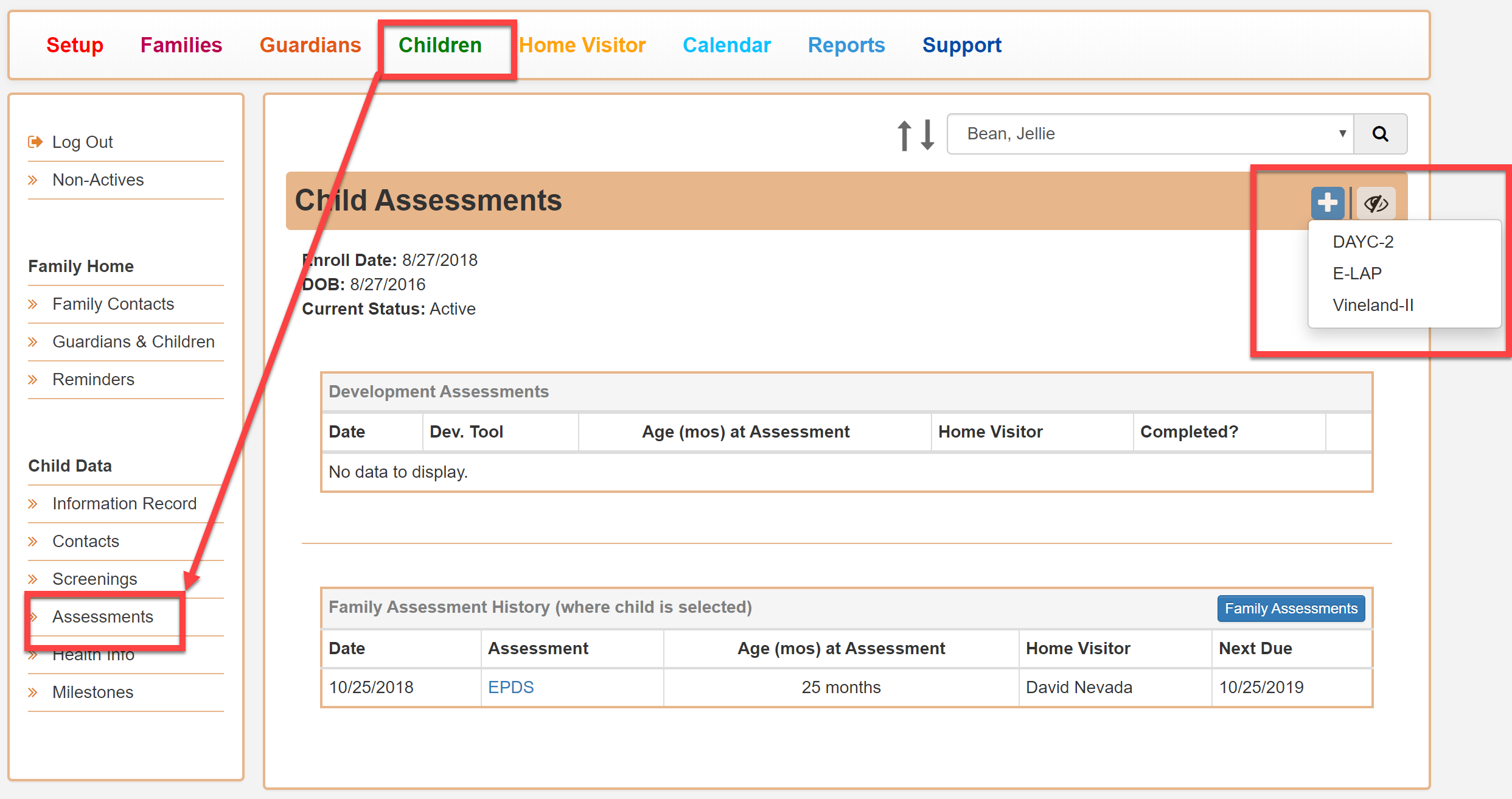 Click on the assessment tool you want to record. Be sure to indicate YES for ASSESSMENT COMPLETED? And CREATE.
Notice that the AGE RANGE of the tool is indicated along with the age of the child based on the date of the record being entered.
The ASSESSMENTS page will display the assessments recorded.
REPORTS
Go the REPORTS section and click on ASSESSMENT REPORTS. Run the DEVELOPMENT ASSESSMENTS report in the right column.