Visit Tracker provides the ability for any PAT Affiliate to record and review required data collection as defined in the PAT National Center Records. Although, the Visit Tracker user interface is not an exact match as the PAT Records, all data elements match what is on the PAT Records.
This article gives you an overview of entering the data and how that data can be accessed in the PAT Record format.
Family Intake, Family Information and Guardian Information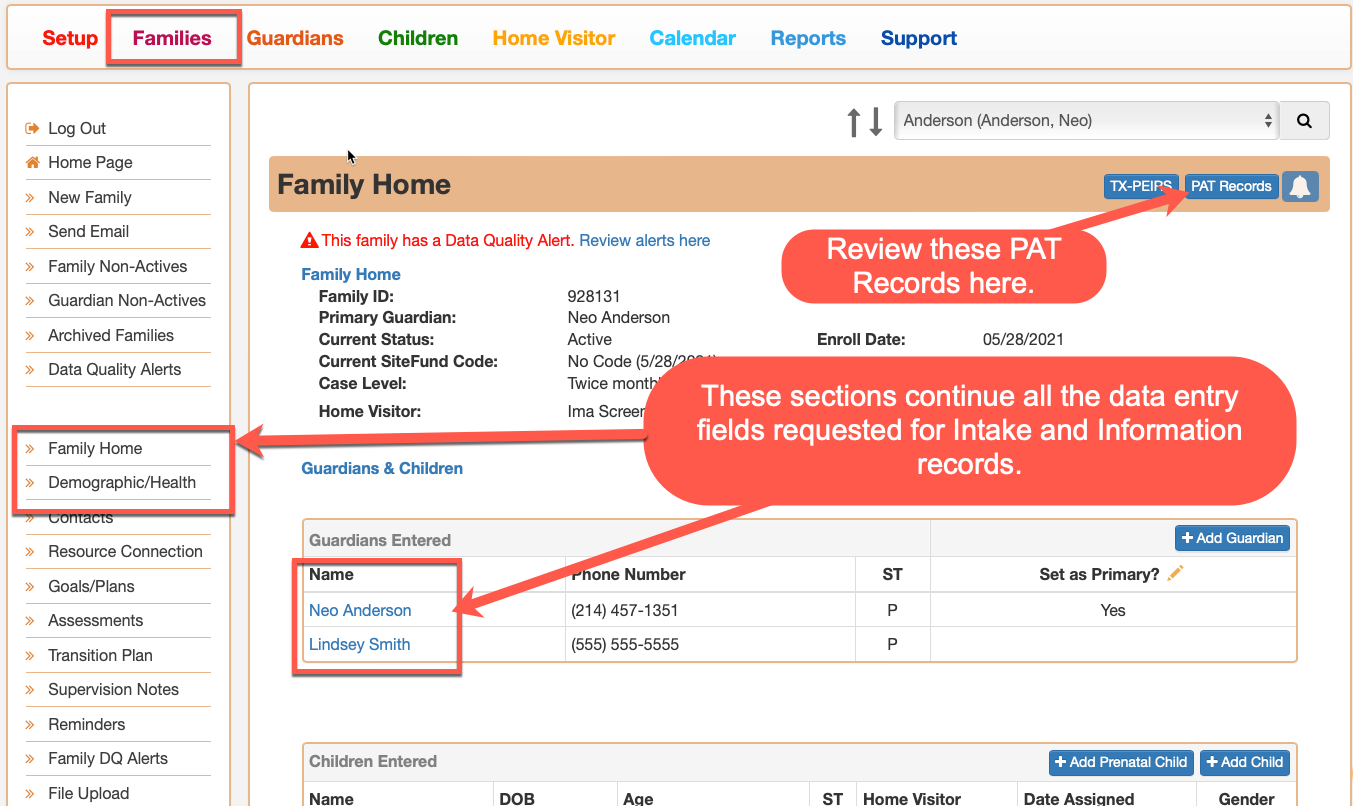 Child Information
NOTE: The Child Information PAT Record can also be found in the PAT Records section located on the Family Home page. (see above)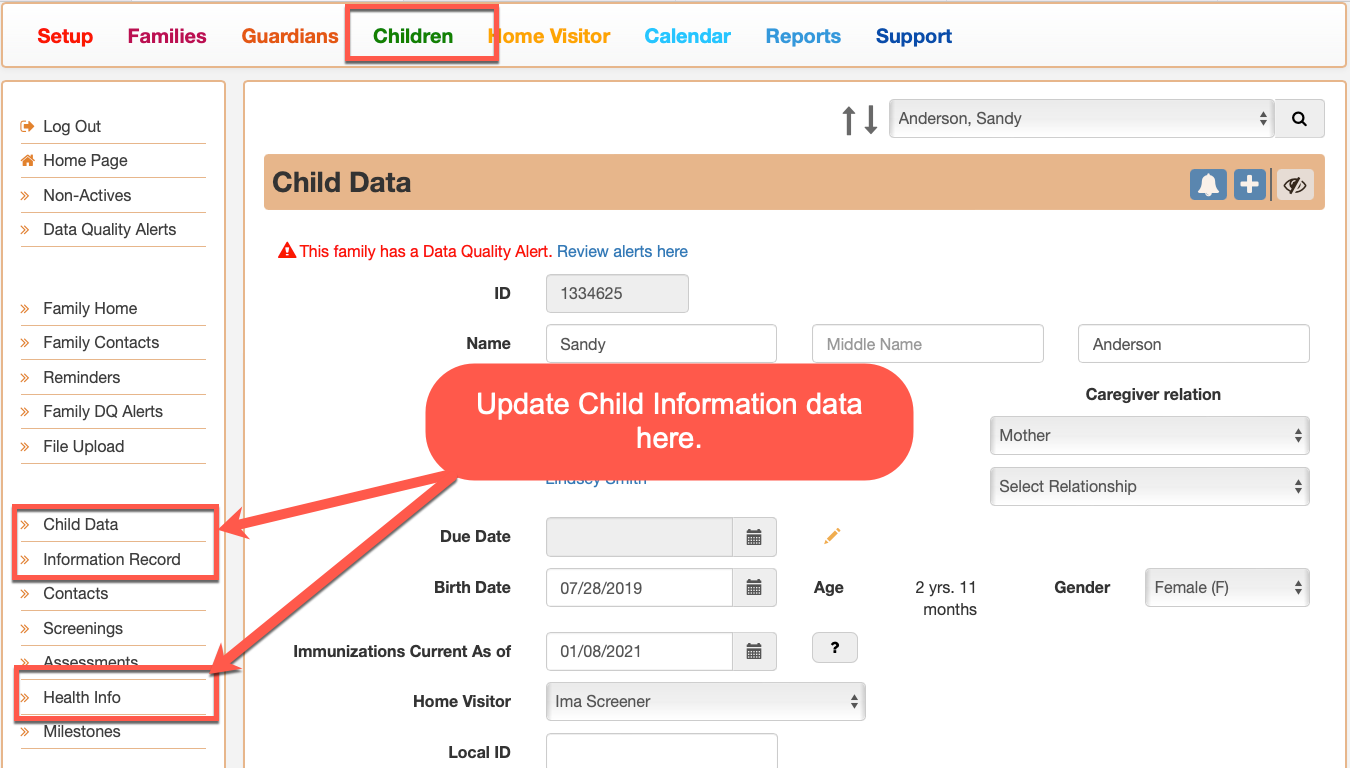 Planning Guides and PVRs
Planning Guides and PVRs are attached to each scheduled private contact. Create and manage these records from the family's Contacts page.
Resource Connections
Goals
Family Assessments
Transition Plan
Child Screenings
Milestones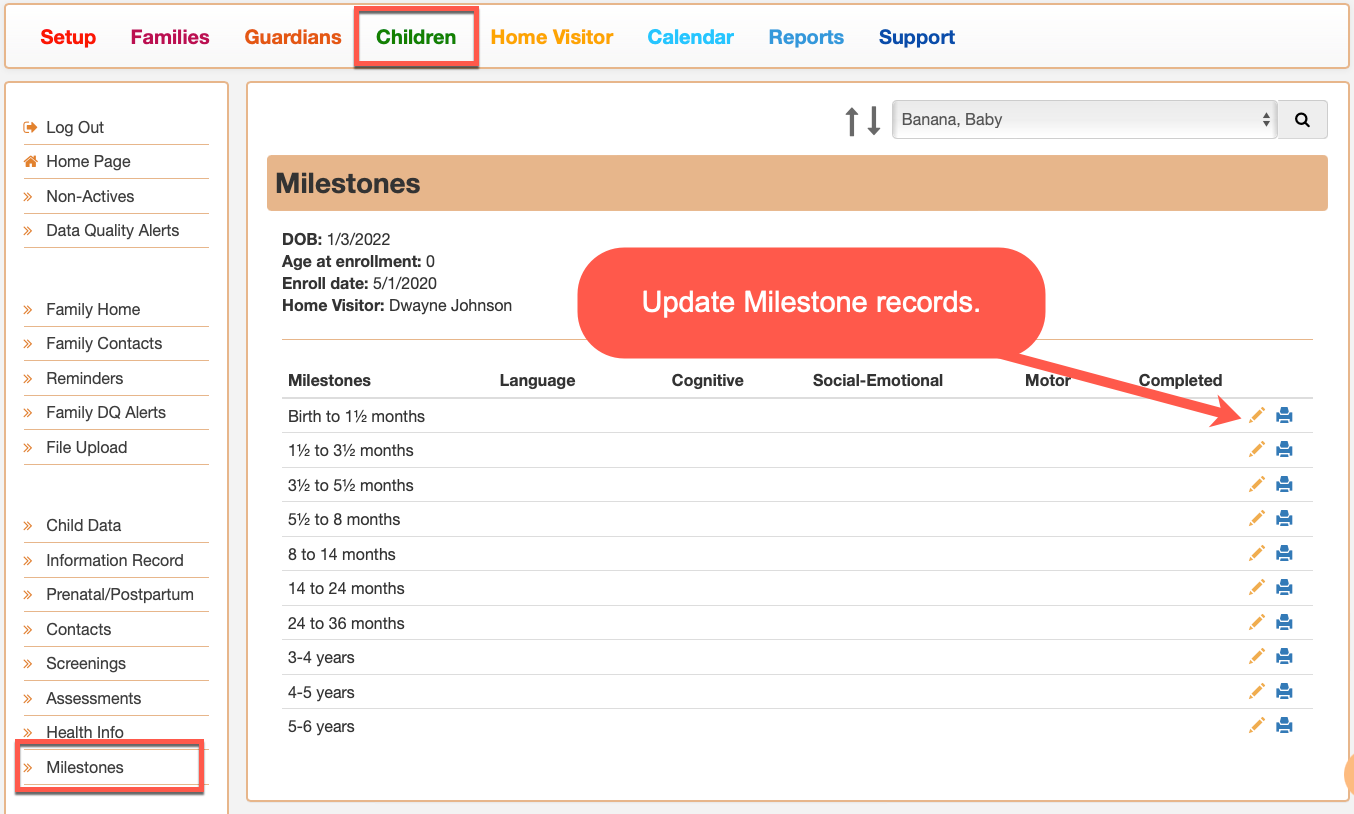 Annual Review and Record Updates
Annual review/update information can be recorded both from the Family Home page and/or PAT Records section.
Family Service Record