To update an incoming referral:
Go to the family's Intake History
Locate the incoming referral in the Incoming Referrals table.
Click on the Review/Update button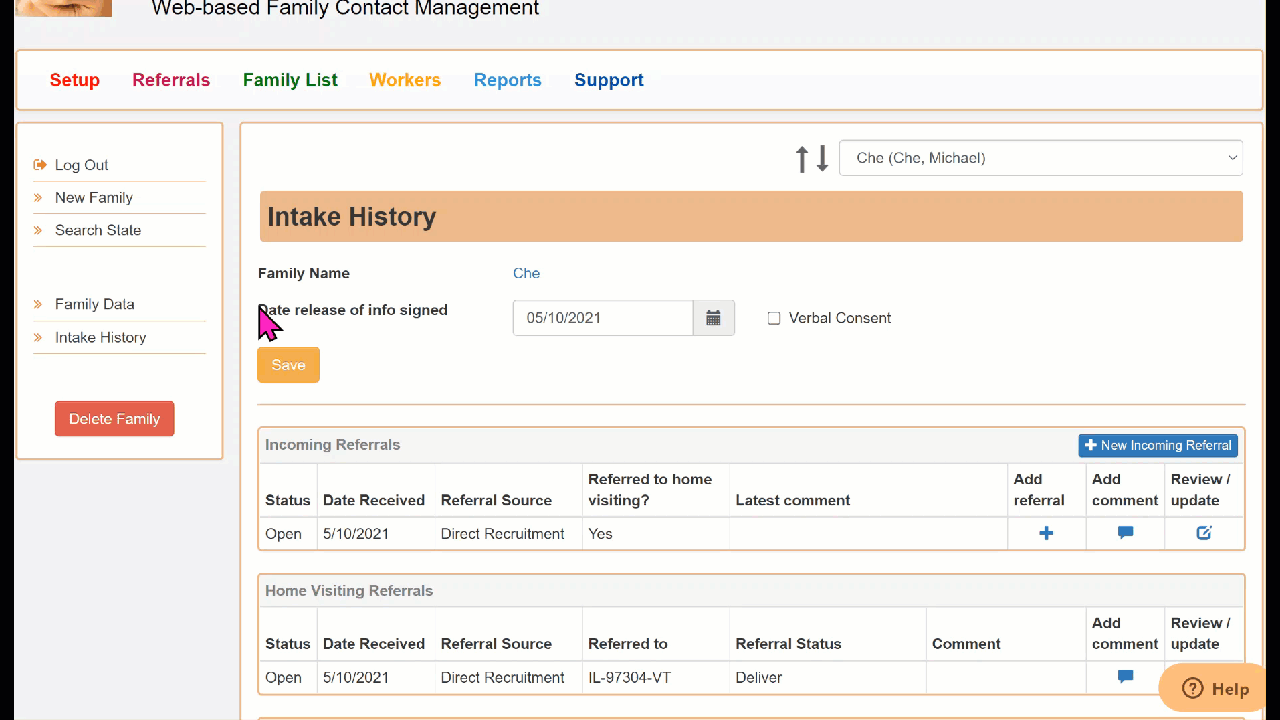 Click on Update Referral
Updating an incoming referral is only necessary when the referral has not been referred to home visiting.
Updating the referral allows the CI worker to indicate why.
Once the incoming referral has been referred to home visiting, update the referral in order to close.